Train my school or school group's staff on how to defend against cyber-attacks
Cyber security awareness training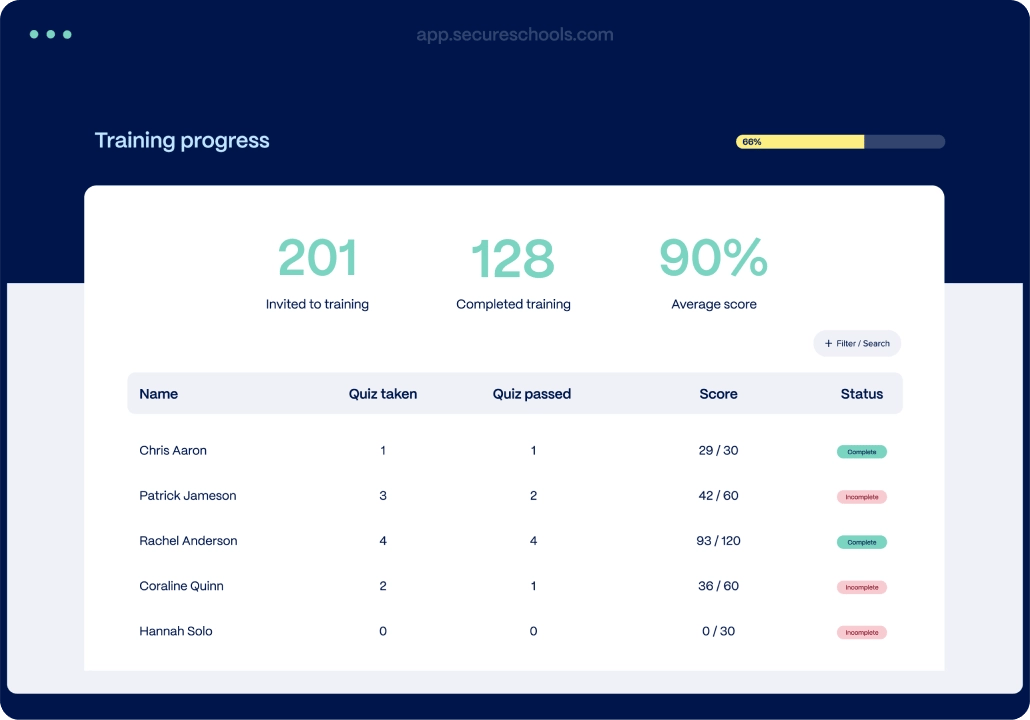 Simulate a phishing attack on my school or group of schools to improve resilience and vigilance
Phishing simulations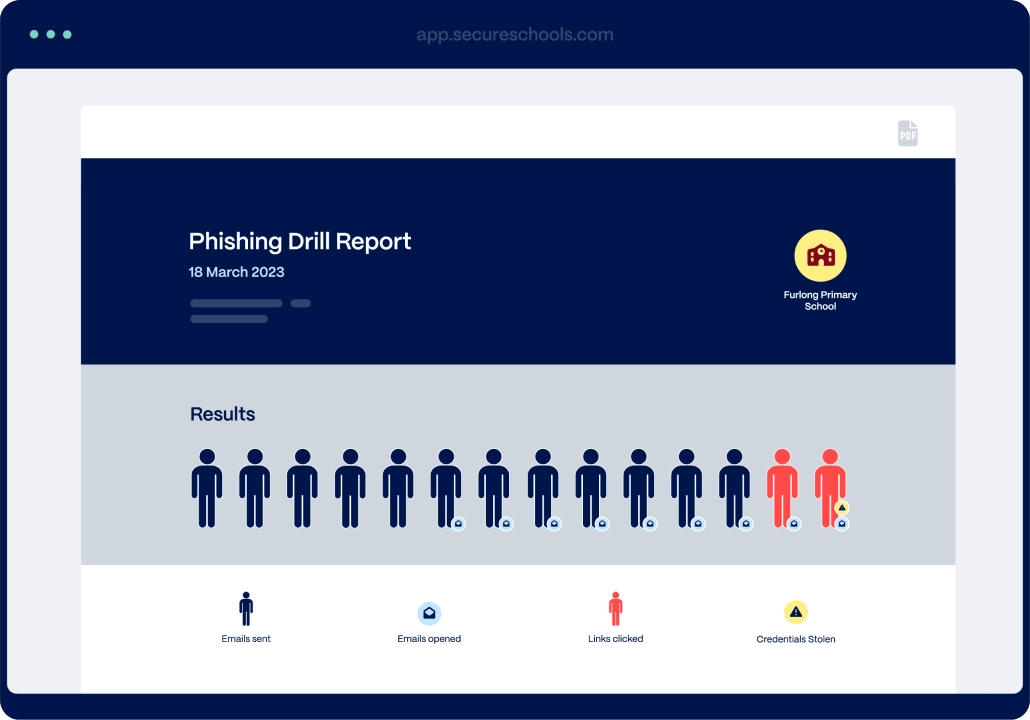 Find where my school or school group is most likely to experience a cyber-attack
Offensive security and network testing
Book an internal audit from an independent and professionally qualified cyber security auditor
Internal audit
MISSION
We're changing the way that schools protect against cyber-attacks.
Education only

All of our services and technology have been built specifically for schools and school groups

Highly specialist

Cyber security isn't just one of the things we do - it's all we do. Day in, day out

Friendly and supportive

Our services and technology are friendly, supportive and easy to understand and use

Aligned with expectations

We provide simple solutions to meet the latest government expectations
"We have found Secure Schools professional and knowledgeable and an exceptional company to work with. Overall, we have felt empowered by the audit process to address the challenging issues surrounding cyber security."
Joanna
Christus Catholic Trust
Get started
Develop, manage and audit your school or group's cyber security with the Secure Schools platform
Get started today with a free trial
Start your free trial